Study Trips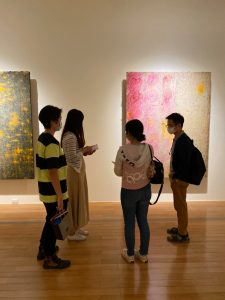 Field Trips in Taiwan
In our courses, interpretation of artworks is usually based on digital photographs, films or visual materials in books. The direct physical experience of artworks and monuments, their spatial conditions and materiality, is indispensable to get a closer insight into the works' nature and qualities. We are therefore eager to enrich our classroom training with visits to museums and galleries. We further undertake field trips within Taiwan to study Chinese, colonial, and contemporary architecture.
International Study Trips
In the last ten years, we regularly organized international study trips to the following countries: Japan, China, Italy, Germany, Austria, Belgium and Spain. The journeys could include joint workshops and seminars with students of the destination countries, or international students' conferences. Our students benefit from the opportunity to create their personal networks at an early stage of their professional career.
The study trips abroad had to be suspended during the COVID-19 pandemic 2020/21. We will start planning, as soon as it will be again possible.